Clients Services: +972-36837822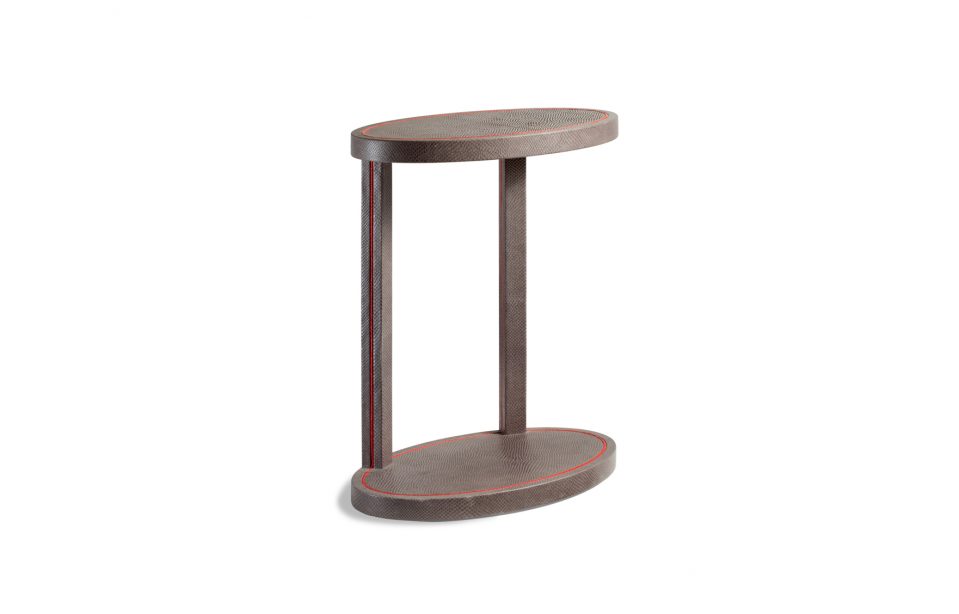 Leather Item
One of a Kind Piece
Handmade Made
Leather Item
One of a Kind Piece
Handmade Made
Details:
The side table is both a design and practical item. The small, clean, elegant table is pinned to a sofa or armchair and serves the sitter as cups, ashtrays, TVs and books can be placed on it, thus enhancing and upgrading the experience of sitting on the sofa or sitting on the armchair. Leather is the hallmark of Niso's artist's work and he gets the respect it is entitled to as Niso is making sure to use the fine raw material so identified with him. The table is wrapped in fine leather with sophistication, making the small side table a design item with a presence in the space in which it is located.
This item is sold as a one-off, one-piece item, hand-crafted by Niso Furniture.
Delivery date: About 7 business days.
Delivery Info:
Delivery costs for this item will be calculated at check out. Furniture ship with full-service In-Home Delivery, which includes placement in your room of choice, assembly and removal of all packaging. Typical delivery for side tables takes about 3 weeks from date of shipment within the contiguous U.S. Includes an appointment with a 4-hour delivery window coordinated by an agent.