Clients Services: +972-36837822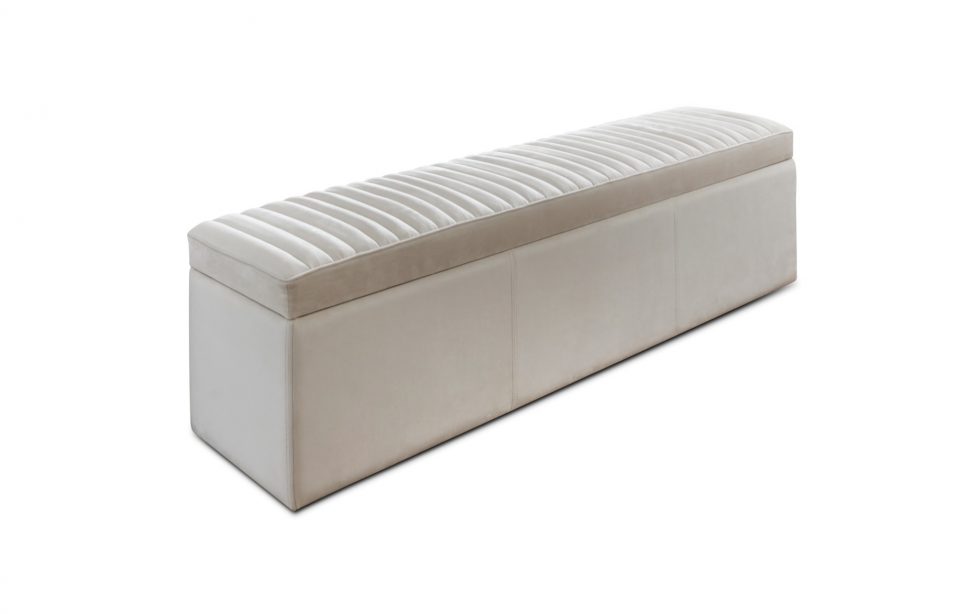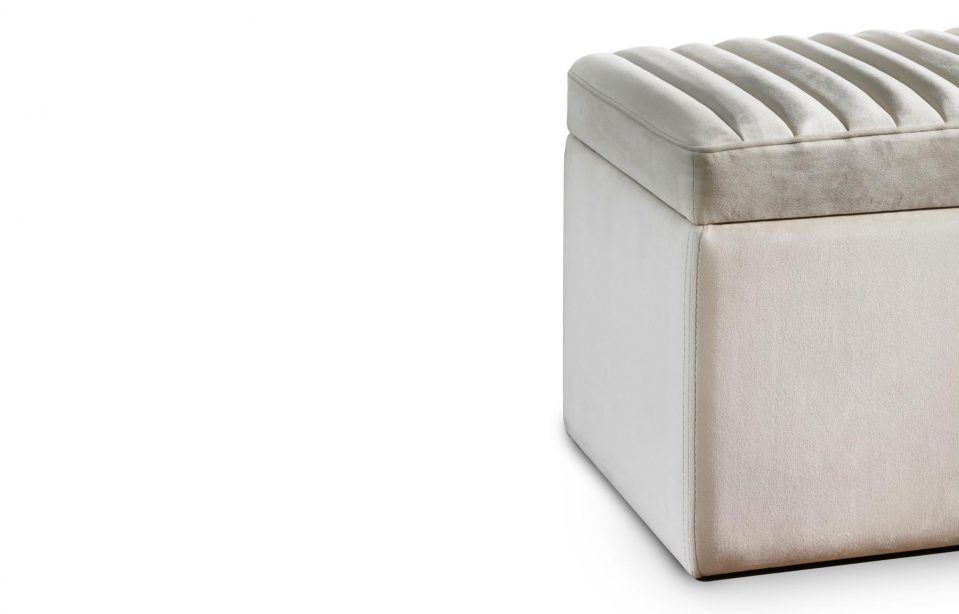 High Quality Materials
One of a Kind Piece
Handmade
High Quality Materials
One of a Kind Piece
Handmade
Details:
Perfect for the bedroom- in front of your bed or in the closet room, but actually, the "fives box" has not yet chosen a profession for life, it can be placed anywhere you choose without it feeling foreign. The contents of the bench are hollow, the seat that opens with a hinge creates a large internal storage space.
The bench continues the "pipes" collection: very special upholstery stripes on the surface of the seat, continuing the motif and long-standing tradition characterized by Niso.
Cleaning info:
The velvet fabric in this item is completely synthetic (100% polyester), and considered very practical for cleaning. If a stain is found, it must be cleaned as close as possible to the time of staining, gently rubbing with a wet towel. Use only cleaning agents intended for upholstery fabrics, Under no circumstances should you use any chemical substances (bleach, dishwashing liquid, floor cleaning liquid, etc.). Do not wash the fabric and do not flood with water. In order to avoid fading of the fabric, the item should be kept in a shady place and not in constant sunlight.
Delivery Info:
Delivery costs for this item will be calculated at check out. Furniture ship with full-service In-Home Delivery, which includes placement in your room of choice, assembly and removal of all packaging. Typical delivery for footstools takes about 3 weeks from date of shipment within the contiguous U.S. Includes an appointment with a 4-hour delivery window coordinated by an agent.
Projects: